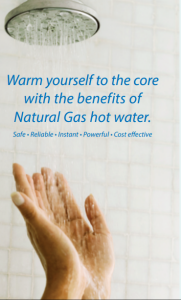 Convert from Electric Hot Water to Natural Gas Hot Water before 31 March 2014 and receive $300 cash back from Jemena.
Natural Gas is the smart choice for homeowners wanting to reduce their energy bills and carbon footprint.
Contact us today for more information on how you can take advantage of this $300 cash back offer. Call 1300 426 468.